Marcum Search offers a variety of services to help our clients find the right employees for their organization. Our experienced recruiters and account managers work as partners with our clients to not only identify talent, but also, when needed, use industry trends to help define job descriptions, set salary expectations and negotiate offers.
For all of our permanent placement searches, Marcum Search determines the best approach up front on where and how the best talent will be identified for the specific job skills, location and salary target. As a Marcum affiliate, we build on our resources and relationships to identify the best talent and strive to ensure we have all of the critical requirements fully defined and understand the big picture of the role. When appropriate, we advertise the job on multiple job boards and other industry websites, and use our extensive database to seek a pool of resumes of candidates who are best suited for the job. We find not only active and passive job seekers, but do a deep dive to find the right talent who may not be looking for a new position. We take pride in understanding our clients working style, interview process, and work environments to increase the chances of hiring the candidate who fits the company culture.
Contingency Searches
Contingency Searches, the most common recruitment model, offers hiring managers the ability to see resumes, conduct interviews, and negotiate offers with no upfront costs. Marcum Search offers Contingency Searches using either our client agreements or our own, customizing as needed to meet our customer needs, with payments required after an employee starts, and guarantee periods and payment schedules built into the agreement. Marcum Search takes on the risk while our clients benefit from our efforts.
Retained Searches
Retained Searches, often used for executive level positions, would provide Marcum Search with exclusivity to fill the role, and in return, we ensure that the position receives the full attention of the recruiting team until it is filled. With a retained Search, the client pays an agreed non-refundable upfront fee to Marcum Search before candidates are presented, with 2 more payments to follow, depending on the arrangement. Retained Searches usually offer a longer guarantee period and are given utmost priority.
Contained Searches
Contained Searches, are an excellent approach for critical hiring needs that must be fulfilled by a defined date, especially those that have a short time frame, and is often the logical choice for clients who would still like the superior performance of retained search, but with the urgency, upfront cost efficiency and payment structure that is competitive with Contingent Search. Contained Searches offer a hybrid pricing model, with the standard fee based on the total annual expected compensation for the position. There is a replacement guarantee built into the contract, and payments are usually billable in 2 installments. The first payment is a deposit to initiate the search and the final remaining balance payment is billable upon the candidate's start date and salary.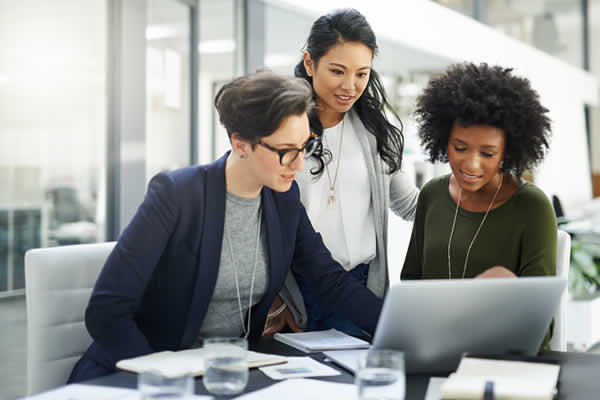 How are we different?
Marcum Search's Account and Recruiting teams not only support our clients, we also source and staff all internal Marcum LLP full time roles, from administration support to Partner level in all lines of business including Tax, Audit, Advisory, and Technology, and we provide engineers and support staff for our Sister company, Marcum Technology, a national MSP. We take pride in the fact that a large majority of the employees who are hired by our clients not only remain to build and grow their careers, many become our hiring managers, as they trust our abilities to not just throw a resume at them, but to ensure any individual we send over is a viable candidate, especially for very unique and specific skill-specialized positions. We also work with our potential candidates to understand their needs, and only send them to companies that fit with their own target career path.